Beautiful Mothers Campaign
Beautiful mothers… 
I applied to join this movement and become a Beauty Revived Photographer because I believe mommies are so incredibly special. I think it is the most wonderful, yet one of the least appreciated 'jobs' in the world. A mother would do anything for her kiddos and family. No matter what she has going on, what obstacles or things she is facing, she loves unconditionally and puts everyone else above herself. She is a character builder, heart healer, memory maker, carer, nourisher, protector, listener, teacher, inspirer, motivator, encourager, comforter, guider, supporter, peace maker, boo boo kisser, secret keeper, advice giver, and so many other things…  She will do whatever it takes and sees the best in her kids- even when they drive her crazy. She is the epitome of unconditional love. She can take the place of all others, but no one can take her place. I went through a lot to become a mother and it's the best 'job' in the world. I don't think I truly understood and appreciated everything my own mother did until I became a mother myself.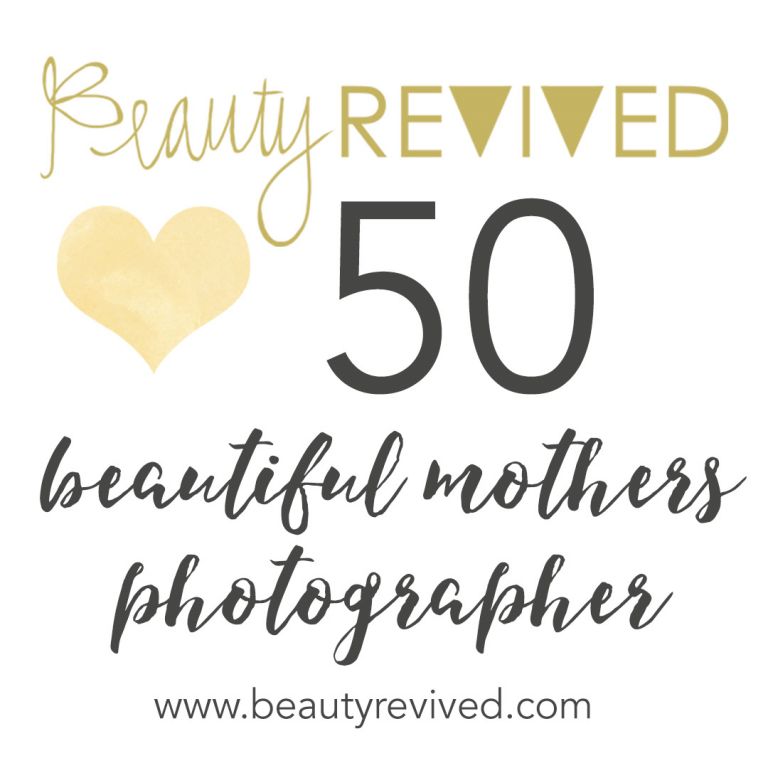 Beauty Revived is a site built by a community of photographers with a desire to use their lens for good. Photographers, like me, who believe 'photography should be more than just about pictures but about stories, that women are more than the shape of their body and have a desire to be a force for good in changing the definition of beauty'. Beauty Revived loves to celebrate real beauty and in the past 2 years have completed 8 campaigns, published 8 Beauty Revived magazine editions and featured more than 500 stories of beauty!

Photography allows me to tell those stories. It allows me to give back, help others and make a positive impact. As part of this photography movement that celebrates real women with real beauty, I am searching for mothers with real beauty- that mom who not only is the best mom in the world to her own family, but also helps and blesses others- the one who is beautiful both inside and out. Help us celebrate the good they are doing and the service they are providing- what does she do to help and lift others? If she has endured trials of her own, how is she using those trials to help others? The winner's story of 'beauty' will be added to this and will be featured in this national magazine!
Help us challenge the way the world sees beauty! FOLLOW THIS LINK to nominate a 'Beautiful Mother' now! 
I will be accepting nominations now through January 31. I will then take on the difficult task of choosing one of the amazing mothers. The winner will receive a complimentary session with Kristine Freed Photography and will be featured in the Beauty Revived magazine and blog!