Family Photos at Armature Works
Jamie and her beautiful family kicked off my 2019 holiday mini sessions this year with their family photos at Armature Works. Jamie picked this location because it's very casual and they like eating there as a family. This was my third session with Jamie, but the first with the whole family (1 year session). It was a typical Florida 'fall' day- humid, lol. But Jamie says she learned not to stress too much and just go with the flow, because everything, including the weather, can be so unpredictable. I try to always have the greatest time with my clients at their photo shoots, and mini sessions are no exception. Especially with little kiddos. My goal is to keep them engaged and not bored, and to get some natural smiles and laughs. This wasn't hard to do with this family- some swinging, tickling, and a game of peek-a-boo with the littlest was all it took! And the sweetest smiles they had!
Some days are simply
meant for playing.
-Mary Anne Radmacher⁠
Why Jamie enjoyed our session: Interacting with our kids, it makes it fun and not so formal. Having Kristine directing us what to do helped- I find it easier to just be told what to do and it always turns out great.  Plus you don't have to think about it too much and just have fun. 
About their outfits: Old Navy is always easy when you want to coordinate outfits for the little ones without having the exact outfit. Shayla loves wearing dresses and Josie is a "wild" one so we always put her in pants because she's all over the place, lol. Old navy is great because they have multiple pieces in matching fabric.  We are a super casual family so we didn't feel the need to dress up too dressy because it's just not our personality as a family.  We like to be comfortable.
Some words of wisdom from Jamie to other families preparing for a session: Don't stress and get ready to SWEAT, lol- especially when you have kids under 5.  There's a lot of chasing around so something to wipe the sweat in between takes helps. Relax and just be yourselves, Kristine does a great job at capturing her clients personalities.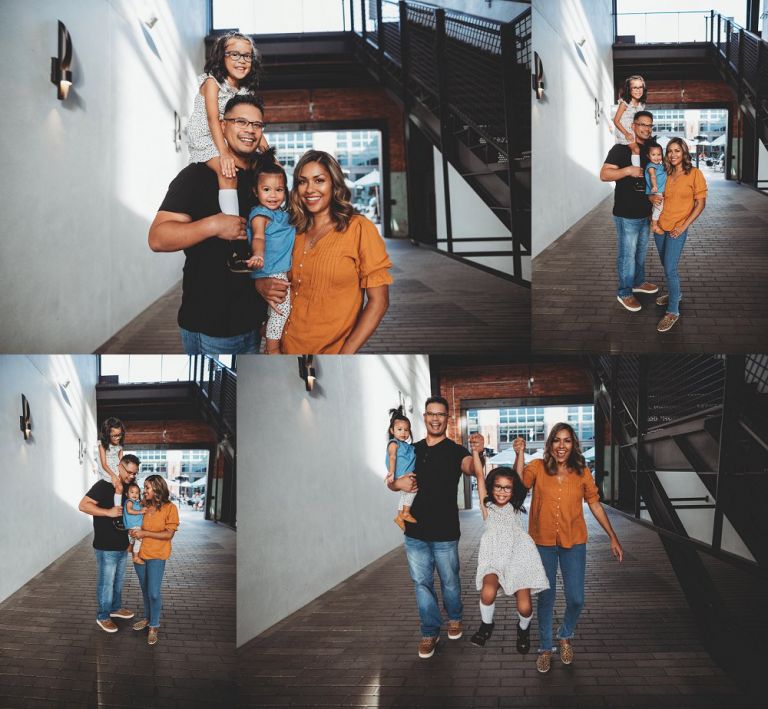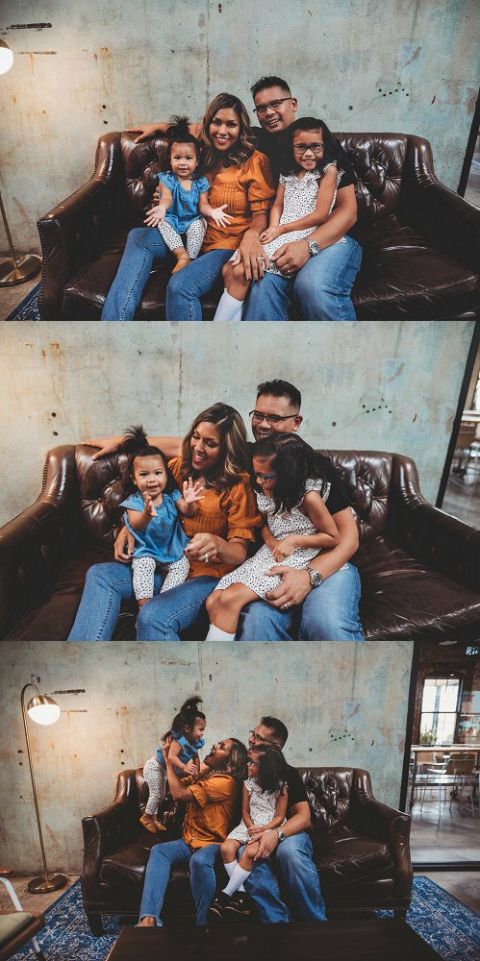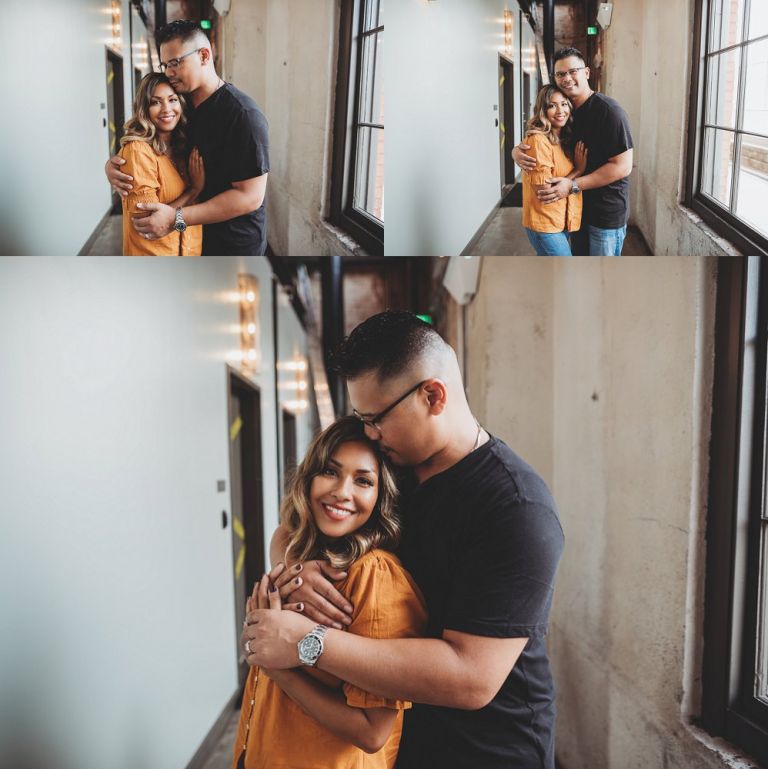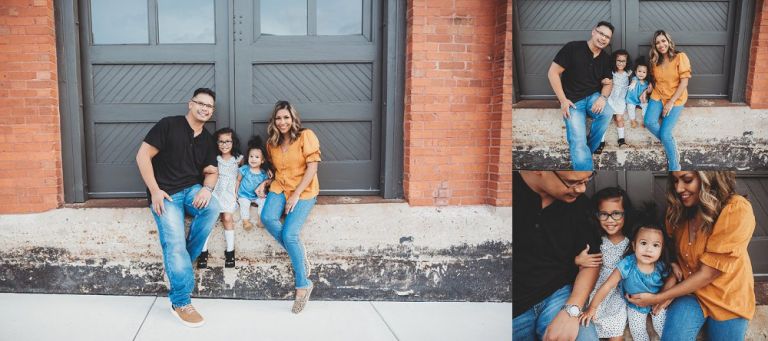 Contact me for my Client Guide to learn about your own family session.