Tampa High School Senior Photos Reps
Are you a 2018-2019 High School Senior? Do you know someone who is going to be a senior? Now is the time to be thinking about your high school pictures and KFP is looking for seniors to be her Tampa high school senior rep from the local high schools! This is one of the most exciting times in your life- don't settle for just the yearbook pictures required by the school- book your own fun, personalized session with KFP to capture your personality and interests! Contact me now for more information on a fun session to celebrate YOU and find out how to become a KFP Senior Rep!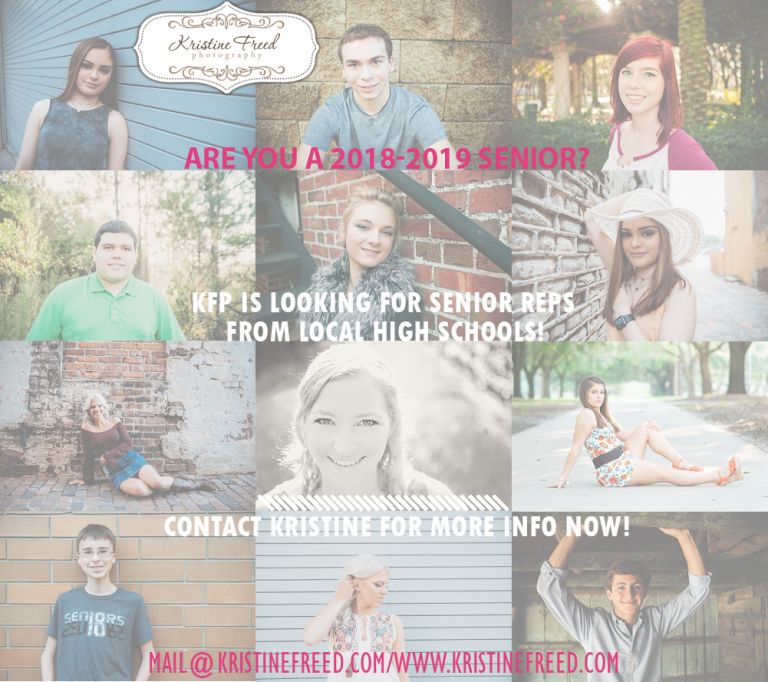 View the Senior Welcome Packet to learn about your own fun senior photo session!