Lip Color
You guys. I NEVER, and when I say never I mean never, have color on my lips. I don't like the way it feels and have never liked the way it looks on me. BUT my good friend Kristen started using this lip color and swears by it. I have loved all of the pictures and colors she and others have shared in her Facebook group Krissy's Kissable Lips, so I decided to give it a try. I figured what could it hurt. Besides keeping up on Facebook, I haven't seen her in a long time, so if nothing else would be a great chance to catch up and spend a little bit of time together. So we met up this morning. So happy we did. We sampled some colors to find the best for my skin color then tried some on. I will admit- I still am NOT used to it, or seeing color on my lips, but Kristen has assured me it looks good so I am trying it!
The things I like most about it:
*It's long lasting, so not something I have to keep applying throughout the day, because I know I wouldn't.
*It's waterproof, smudge proof and kiss proof. I had a coffee and no color was left on the cup. I can kiss my boys and they don't have to worry about having to wipe lipstick off their cheeks.
*It's wax free. I cannot explain to you how addicted I am to chapstick. Like I have to have it on my lips ALL the time. I go crazy if I don't have it with me. I'm told this LipSense is going to make my lips so much healthier and I won't need/want the chapstick anymore!
Anything that my mommy friends/followers may find helpful/useful and like I want to share with you. I'm excited to try this new thing to me! Let me know if you have tried LipSense and what your favorite shade is!
There is a shade
of red for every
woman
-Audrey Hepburn
These are the colors I sampled. So many different colors and shades, it was so hard to choose- especially since I'm used to wearing no color at all. The third from the top (Strawberry Shortcake) is the one I ended up going with. I'm meeting up with Kristen again when she gets some other neutrals in so I have a more natural, neutral shade as well.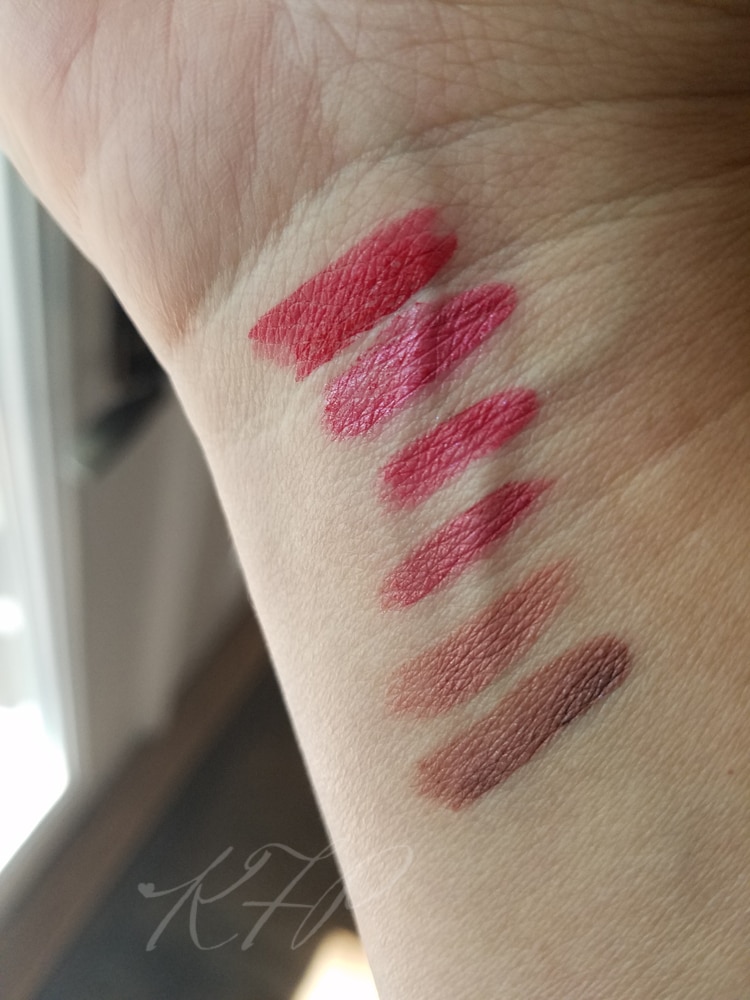 WHO IS THIS?! lol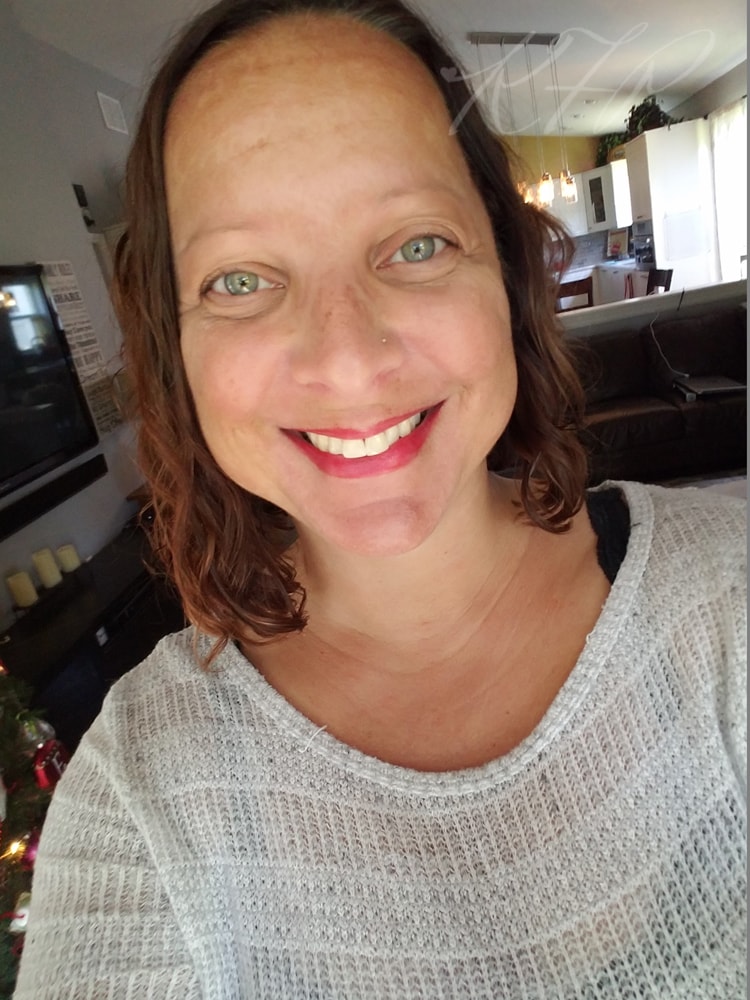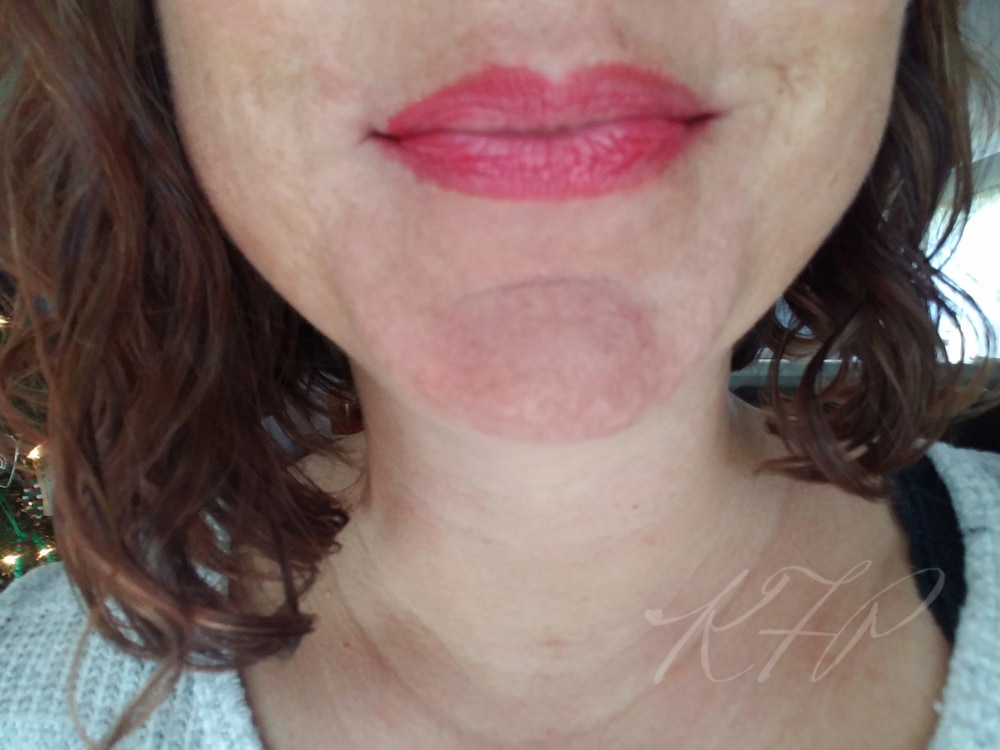 All of the 'parts' of this new thing I'm trying: moisturizing gloss, oops remover and lip color.
I got the Matte Gloss because it's less shiny than the regular gloss and feels good on my lips- much like chapstick. The color/gloss honestly feels so natural on my lips and it's hard to tell it's even there.
Do you want to try LipSense and see what color(s) you like best? Visit Krissy's Kissable Lips to get more information!