Tampa Ybor Urban Photo Session 
This family is always so creative and so much fun. When Julia contacted me to take her family's holiday pictures, I was super excited. I have taken pictures in Ybor before, but never ON the trolley! I met Julia, Sam and their beautiful, funny kids Allison, Jessica and Joseph for their Tampa Ybor Urban Photo Session on an overcast day in November. 
"We picked Ybor City to make it part of our family memory. We live in Tampa, our kids were born & raised here. Someday when we are old and maybe have moved somewhere else, we always want to look back and see these photos and remind us of the beautiful & historic part of the city we used to call home." ~Julia
They wanted to take their photos in Ybor, with the specific request of taking some in/on the trolley. This was particularly exciting for me because this was my FIRST TIME on the trolley! Because it was overcast, the trolley had its ceiling lights on. Julia said she didn't even notice them until I mentioned it and showed her one of the photos I just took. Julia agreed- it was beautiful and added so much to the image.
"That trolley ride was our favorite part of the session. A nice short ride up & down Ybor City on a cool November late afternoon." ~Julia
It was perfect because we got off near the old Spaghetti Warehouse, then walked back to Centro Ybor, stopping at little spots for photos along the way.
Because their session was meant for them to feature the photos on their Christmas card, they chose to wear anything in the red, black & white combination.
Julia's words of wisdom for others preparing for a family session: Pick a location where you will look back someday and make you smile 'cause you remember all the good times together.
*Leave this fun  family some love! If they get at least 20 comments, they get a $30 credit!!!
my heart burns for
the city lights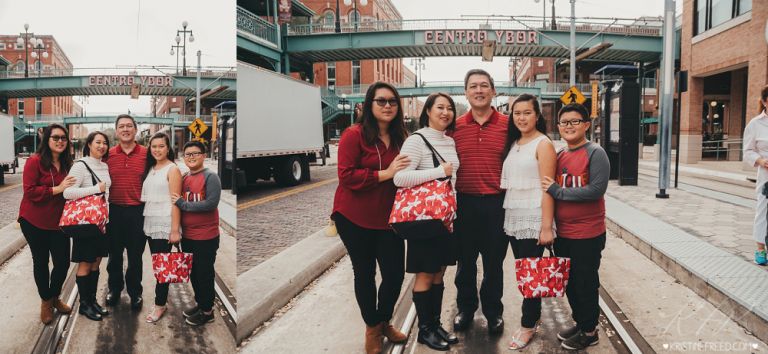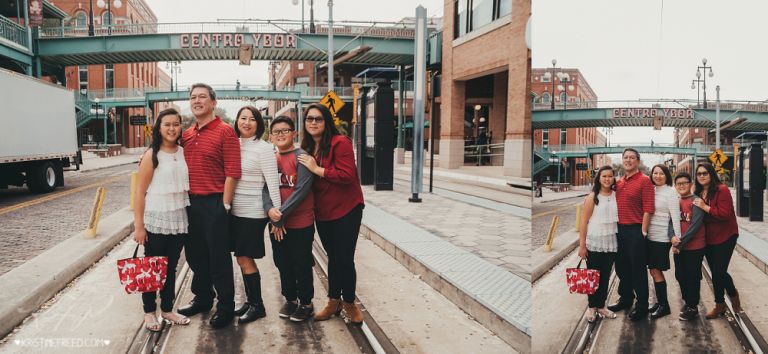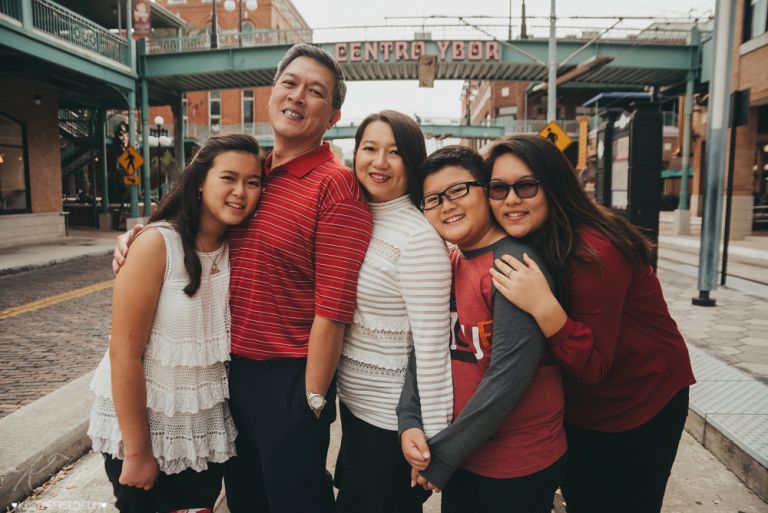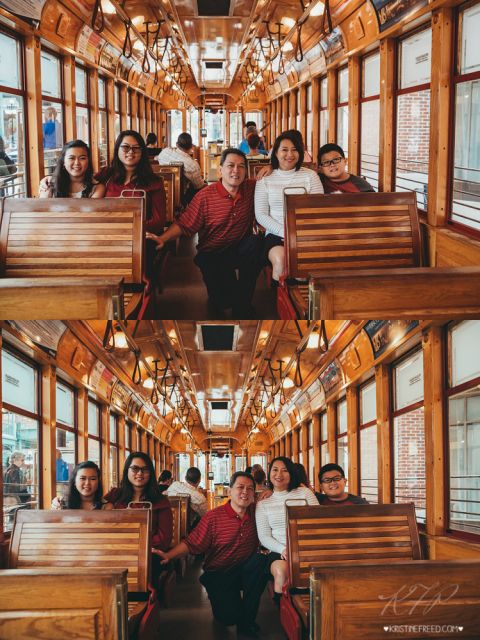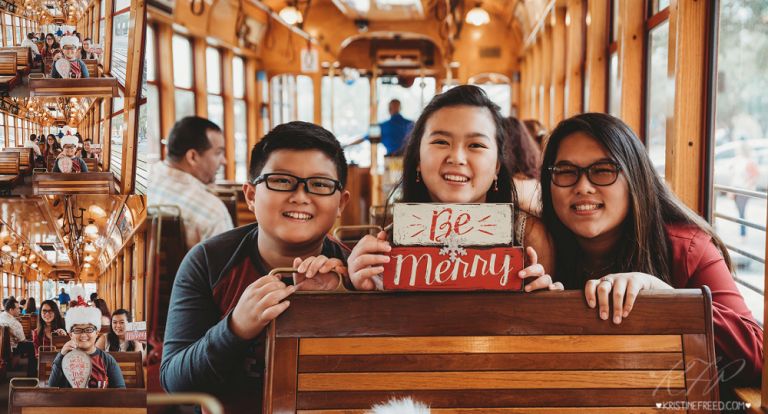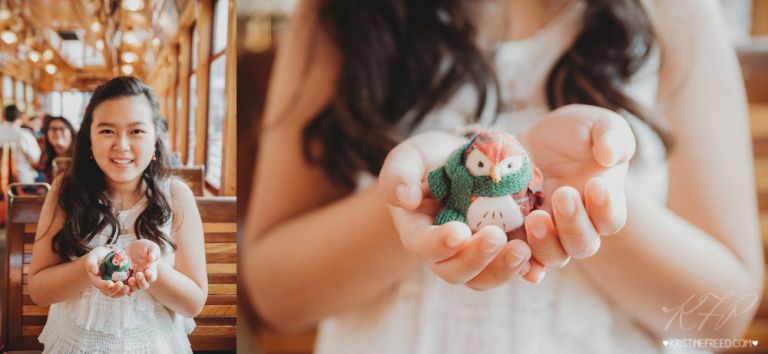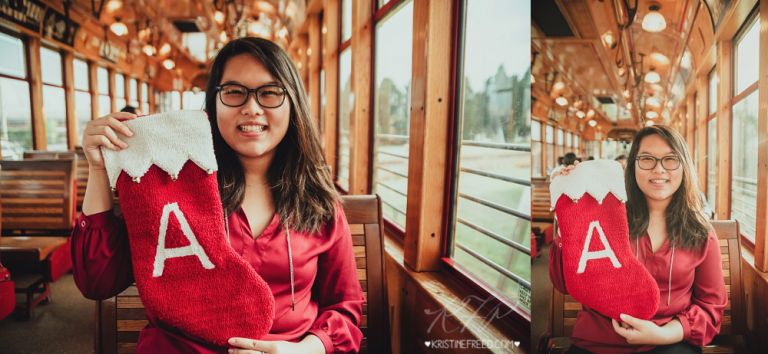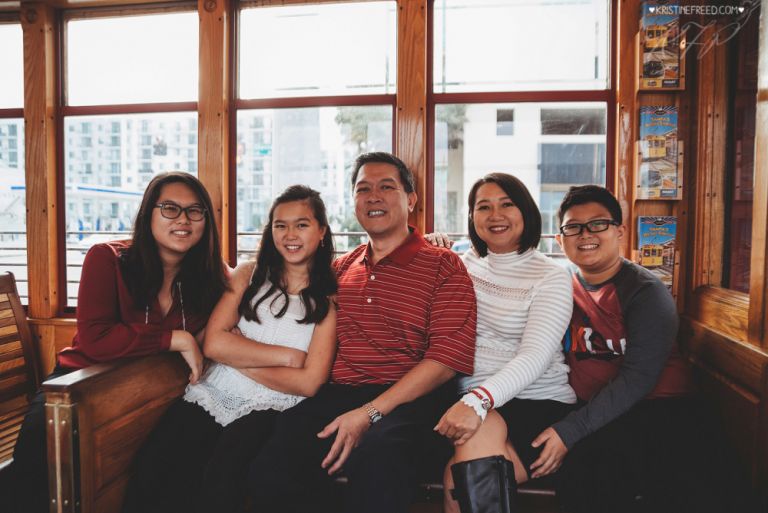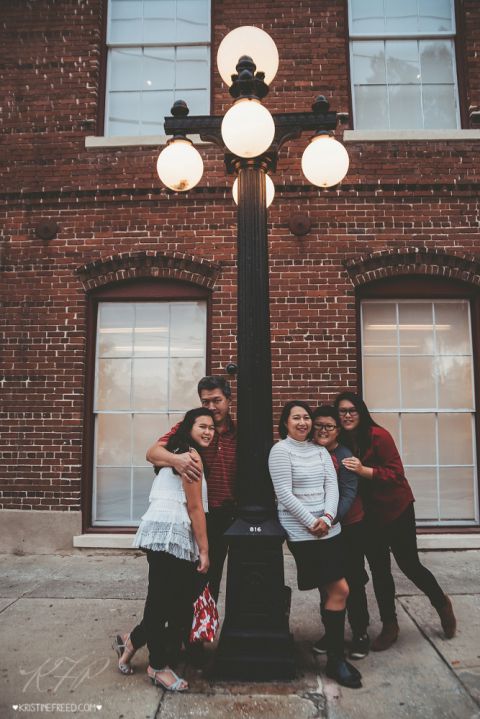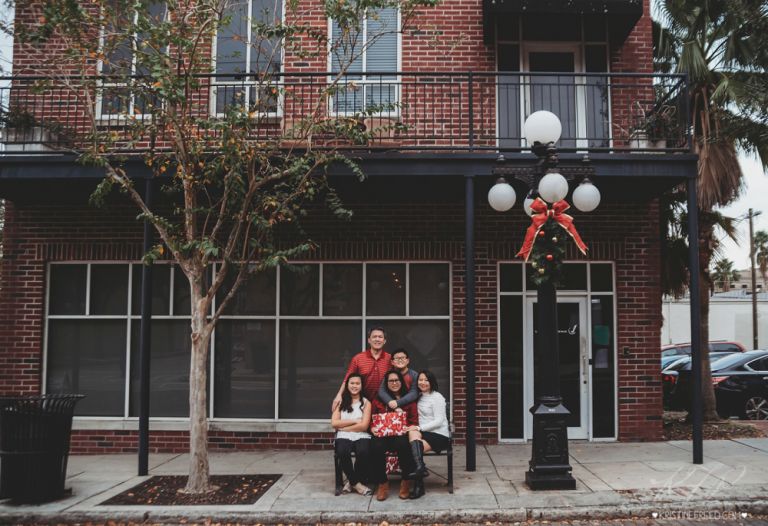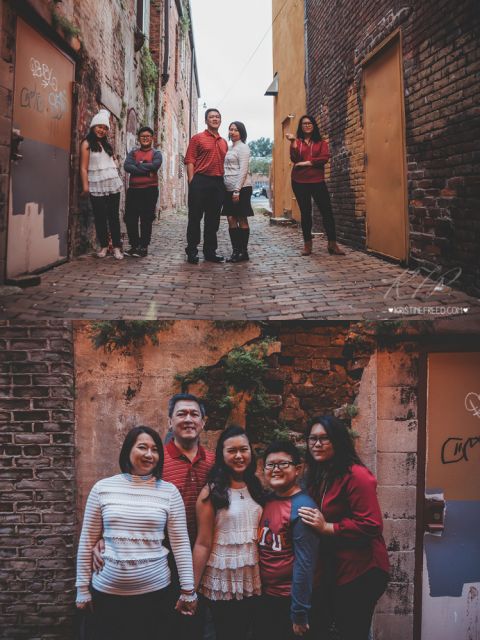 Download the Client Guide to learn about your own fun family session.