Tampa Family Beach Pictures Closer to Home
This is the second session I had with this family. The first was a Mom&Me session with Kelly and her littles. This time we included the whole family for Tampa family beach pictures! We went to Cypress Point Park, which I love because it's closer to home- it gives you the feel of the beach without the long drive over the bridge. Kelly and Joel chose this location for their family because it's a beautiful park with a variety of backdrops. The day was cool and sunny, which made for a great session- no sweating in the intense Florida heat! 
Kelly was worried about the boys' moods- she says you never know if you'll get happy or grouchy. Luckily, Cohen and Donovan chose happy this day! They loved exploring by the water with mom and dad and did a great job during our session. 
Kelly wanted everyone to be comfortable in normal outfits they'd wear on a typical day to the park. She tried to choose colors that coordinated without being unnatural. She did a wonderful job, as the blues/burgundies/mustard/green looked great together!
Kelly's words of wisdom for other families preparing for a session: Don't put too much pressure on yourselves. Be prepared for anything and be flexible!
*Leave this family some LOVE! If they get at least 20 comments, they get a $30 credit!!!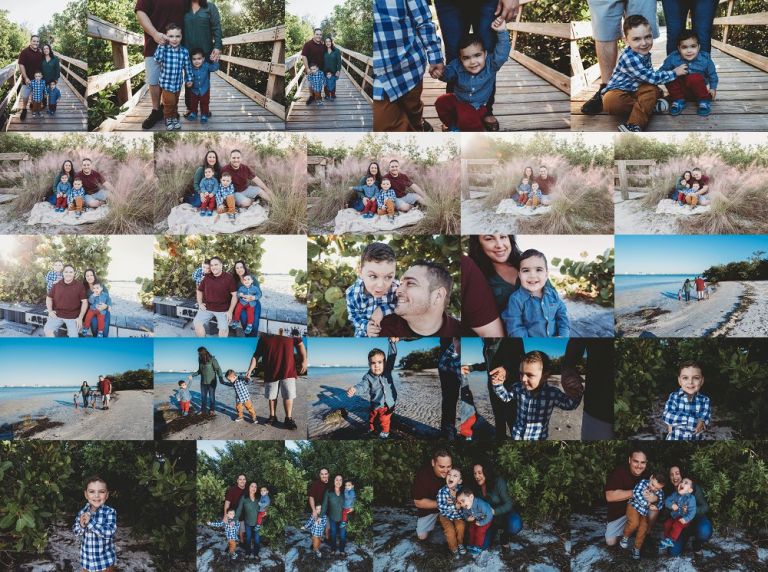 Contact me for my Client Guide to learn about your own family beach session.