Tampa Siblings Beach Photos
From baseball to taking their pictures for years- I have loved watching these boys grow into young men. Mom said Joshua and Mikey enjoy playing video games… hhmmm sounds like my boys. But they were off their video games for a while this day at the beach for their Tampa siblings beach photos. Mom chose Cypress Point Park for their session because it's a classic Florida location (even though the weather surprised us and it ended up being very cold this morning!). Due to the weather change, mom had to scramble to buy different outfits. She did a great job last minute finding clothes they were comfortable in and looked great together (last minute Target find!). 
Mom says she enjoyed the session because she loves the fact that I'm in charge and get the boys to listen to what I want them to do because they certainly wouldn't do it for her! lol!!! Isn't this how ALL kids work? lol
Mom's words of wisdom to other moms preparing for a session: Plan for all types of weather.
*Leave these brothers some LOVE! If they get at least 20 comments, they get a $30 credit!!!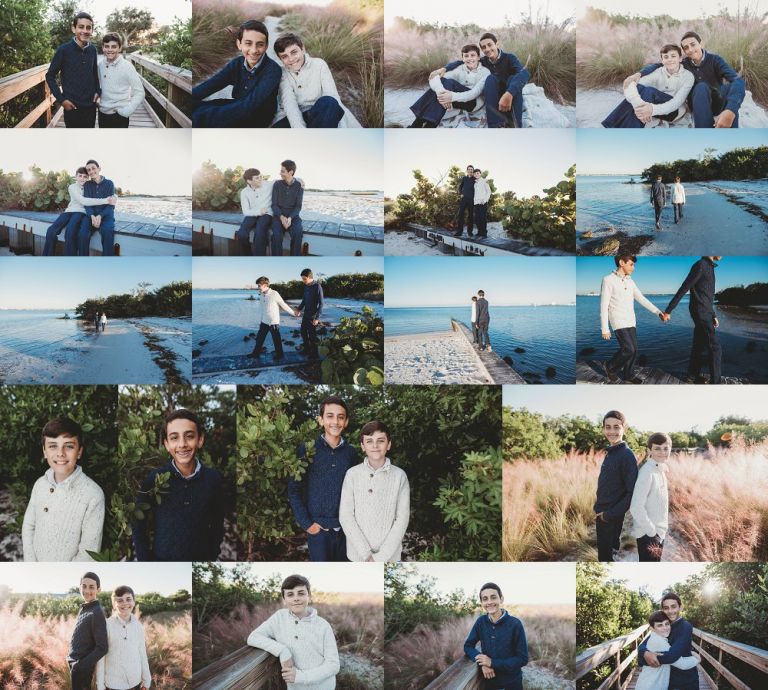 Contact me for my Client Guide to learn about your own siblings beach session.